QR Briefing: Week of 1/9/23
Image source: Official Information Source of the Prime Minister of the Republic of Kazakhstan
CPC's new feature QR Briefing is a summary and analysis of events and trends in the Republic of Kazakhstan (RK). With the decision to switch Kazakh language to a Latinized alphabet, which will be implemented in stages from 2023-2031, the country's name is now being rendered as Qazakstan, and Qazak Republic (QR) is gaining momentum, especially among young people, as a new acronym for the country, replacing RK, to resonate with President Tokayev's rebranding of the country as Jana (new) Qazakstan.
Cabinet Changes
On December 29 at a session of the Senate in Astana, President Tokayev stated: "At the beginning of the new year, at the suggestion of the Prime Minister, I intend to carry out a number of personnel changes in the government…. On a whole range of key issues, decision making is slow…. Recent crises in some parts of our country have exposed problems. We must prevent the repetition of such events in the future."
Elsewhere in his address, he stressed the need to focus on economic development, saying real GDP growth in 2023 should reach at least 4% and the National Bank and government must control inflation to ensure the welfare of the population and attract investment, adding, "It is necessary to create new industries and high-quality jobs, especially for young people. Particular attention will be paid to health and education."
He then noted the difficulties of the outgoing year, citing an aggravated geopolitical situation that led to intensification of the global economic crisis growing out of the pandemic. "We were able to prevent a slowdown in the economy, which grew by about 3% over the last 11 months, and we managed to increase investment by 6.5%. These are good indicators but give no cause to relax," the President concluded.
It was announced on the same day that under newly drafted legislation the government will be relieved of several functions in an effort to decentralize authority and improve citizens' level of trust. Regional governments would control implementation of policy in education, healthcare, culture, tourism, and sports, although the central government would still formulate national policy in these fields.
The timeline for implementation of these reforms: devolve authority to regional government (2024); transform the Office of the Prime Minister into a compact structure meeting advanced public administration standards (2025); formulate a client-oriented and transparent state apparatus (2026-27); adopt a vision for further development of public administration (2028). The draft law was posted on the government's website for public discussion through January 23.
On January 4 the first cabinet changes were announced.
Azamat Yeskarayev (age 42) was appointed Minister of Justice after serving as head of the legal department in the Office of the Prime Minister.
Askhat Oralov (age 32) became the new Minister of Culture & Sport, moving from his previous position as Executive Secretary of the ruling party Amanat, previously known as Nur-Otan before it was rebranded following last year's January Events.
Marat Karabayev (age 35) is now Minister of Industry & Infrastructure Development after working as head of the committee for industrial development and safety in the Office of the Prime Minister.
Gani Karabeyev (age 52) was promoted from Vice Minister to Minister of Education.
Zulfiya Suleimenova (age 32) likewise was promoted in house from Vice Minister to Minister of Ecology & Natural Resources.
Finally, Galymzhan Koishybayev (age 53) moved in-house from Prime Minister's deputy chief of staff to Deputy Prime Minister and the Office of the Prime Minister was renamed the Apparatus of the Prime Minister, in what might seem a purely semantic change at face value but is intended to resonate as a move toward a more compact, less bureaucratized structure.
Based on the promotion of two people from his immediate team to higher positions, plus the President's statement before the New Year that he would be consulted on cabinet changes, Prime Minister Smailov would seem to be secure in his position for the time being.
https://kapital.kz/gosudarstvo/111709/kadrovyye-perestanovki-provedut-v-pravitel-stve-v-nachale-2023-goda.html
https://inbusiness.kz/ru/appointments
1/6/22
More on the January Events of 2022 in Almaty
In a significant announcement no doubt timed to coincide with the anniversary of last year's tragic events, General Prosecutor Berik Asylov stated on January 5 at a session of the Mazhilis, Kazakhstan's legislative body, that his office's ongoing investigation has revealed evidence that ex-KNB chairman Karim Massimov ordered his entire staff of officers and other personnel in the city of Almaty and Almaty Region to leave their posts at the onset of violent disturbances in Almaty. (KNB is the acronym for Kazakhstan's Committee for National Security.)
"As a result, measures could not be taken in a timely manner to suppress the riots. For two days, Almaty and Taldykorgan were under the control of armed bandits who looted a large arsenal of weapons – around 3,000 machine guns, pistols, and sniper rifles along with 10,000 rounds of ammunition," Asylov added.
CPC's 2022 In Review: Key Events and Trends in the Greater Caspian Region reported recently on the January events, when large-scale protests over an increase in fuel prices began on January 4 in the city of Zhanaozen, in western Kazakhstan. Crowds there were estimated at over 3,000, and the protests quickly spread across the country to Atyrau, Aktobe, Shymkent, Almaty and other cities, leading in some locations to clashes between police and protestors.
In Almaty, however, the situation was exponentially worse, with two nights of marauding by armed looters who set vehicles and buildings on fire, including the municipal Akimat, or mayor's office, in both Almaty and Taldykorgan, a city in Almaty region. Order was restored by January 7 with support from troops sent to Almaty at President Tokayev's request by the Collective Security Treaty Organization, a Moscow-led association of six CIS countries. Massimov, who served twice as Prime Minister and remained a close associate of former President Nursultan Nazarbayev, was arrested on January 8 and charged with treason; he remains in custody awaiting trial. Three of Massimov's deputies at the KNB were subsequently detained, and a fourth, the nephew of the former President, was relieved of his duties.
Prosecutor General Asylov's announcement comes as no surprise to observers who suggested at the time that the city had essentially been surrendered to armed gangs during the nights of January 4th and 5th, when 18 national guardsmen were killed.
Following the January events, numerous officials especially close to the former President were dismissed from their positions, some face criminal charges, and the result has been a marked consolidation of power around President Tokayev.
In the aftermath of the January events, the President launched an effort to return what he called billions of dollars illegally removed from the country by people who had profited excessively under his predecessor, and as of November, according to accounts in the domestic media, around $1.3 billion in funds and other assets had been recovered.
On August 16, Asylov's office published the names of 238 citizens who died during the January events, six of whom were said to be victims of torture while in detention.
On November 2, the President signed a law granting amnesty to the almost 6,000 citizens who were detained during the January events.
https://ulysmedia.kz/news/17118-masimov-prikazal-knb-pokinut-rabochie-mesta-prokuratura-o-ianvarskikh-sobytiiakh/
https://rus.azattyq.org/a/kazakhstan-unrest-timeline/31654270.html
https://kapital.kz/gosudarstvo/110078/gosudarstvu-vozmestili-ushcherb-i-vernuli-aktivy-na-630-mlrd-tenge.html
Amendments to Pension Legislation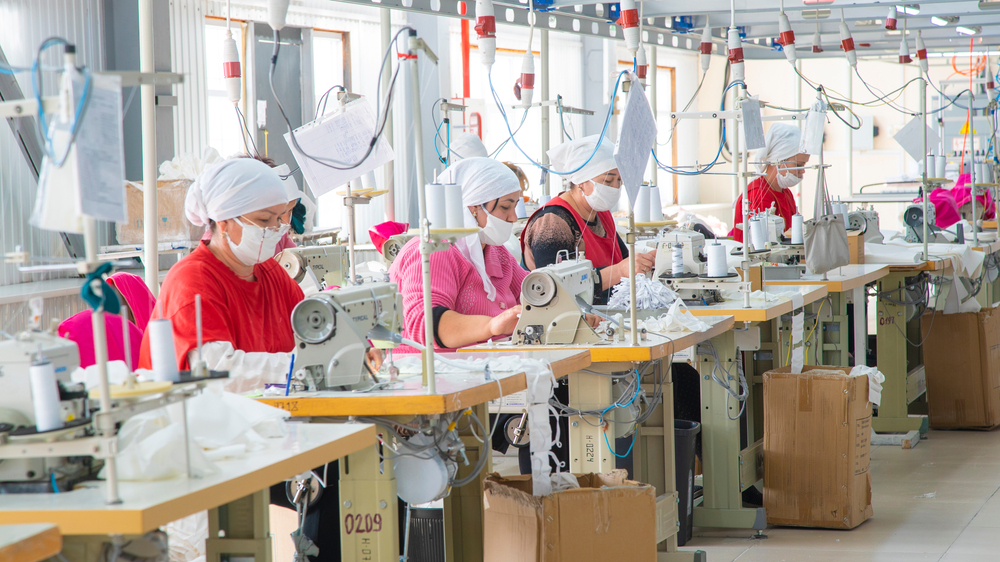 Since 2018, the retirement age for women in Kazakhstan has increased each year by 6 months. Shortly before the New Year, President Tokayev signed into law an amendment whereby the current figure, 61 years of age, will be frozen through 2028. At the same time, monthly pension payments for all citizens were increased by 4.8% for the minimum allocation and 6.7% for other categories.
In addition, the duration of payments for childcare increases to 18 months, while the lowest pension level grows to 70% of the calculated subsistence minimum, with the maximum basic pension growing to 120% of that figure.
Currently, all retirees in Kazakhstan receive pensions on a graduated scale based on the number of years they worked, while those with no work experience receive the minimum rate.
On August 29 of last year, rallies were held in several cities across Kazakhstan to lower the retirement age for women to 58, and to 55 for mothers with special-needs children.
https://ulysmedia.kz/news/16779-tokaev-podpisal-zakon-o-vykhode-na-pensiiu/
https://tengrinews.kz/kazakhstan_news/tokaev-podpisal-zakon-zamorozke-pensionnogo-vozrasta-486967/